GDOE's Project Hita Para Mo'na Conducts Work Team Sessions with NASDSE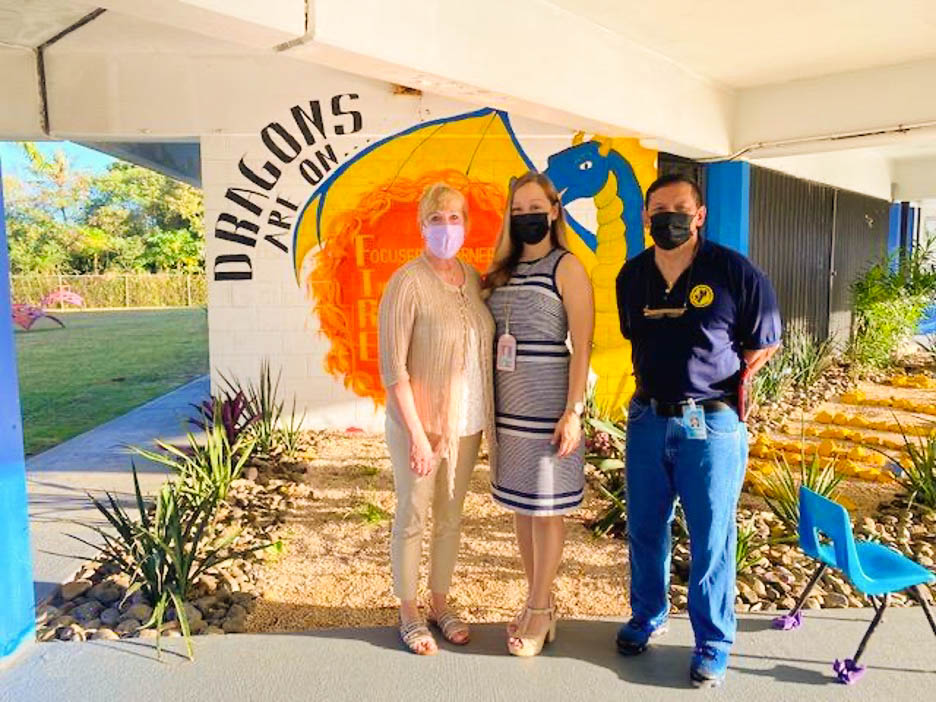 The Guam Department of Education (GDOE) in partnership with Autism Community Together (ACT), the University of Guam School of Education (SOE), the National Association of State Directors of Special Education (NASDSE), and Guam CEDDERS, held a week long series of work team sessions facilitated by consultants from NASDSE. The work teams focused on GDOE's State Personnel Development Grant (SPDG), Project Hita Para Mo'na. The project is funded by a grant from the Office of Special Education Programs (OSEP) that aims to assist GDOE in improving professional and family learning of all stakeholders in order to increase outcomes for all students. 
The on-site sessions for Project Hita Para Mo'na facilitated by NASDSE consultants ran through February 19 – February 25. The visiting consultants comprised of the following professionals: John Eisenberg – NASDSE Executive Director, Joanne Cashman – former Director of the IDEA Partnership at NASDSE, Luann Purcell – former Executive Director of the Council of Administrators of Special Education (CASE), Patti Solomon – Parent Mentor Program Creator in Georgia schools, Robyn Hansen – Educational Consultant and Assistant Professor of Practice (Northern Arizona University) , and Arlene Russell – SIGMA Associates Incorporated. During the sessions, partners and stakeholders participated in learning more about how Leading by Convening can support the engagement and partnerships between home (families), community, and early childhood and school programs. Leading by Convening is a framework that emphasizes that everybody is a leader, and everybody is a learner. The framework is centered on the "Blueprint for Engagement," in which stakeholders come together around shared concerns, ensure relevant participation, and do the work together with the goal of supporting children in reaching their full potential in literacy as they develop through early intervention, preschool, elementary school, middle school, and then completing their high school education with a diploma in the hopes of pursuing post-secondary goals such as college, vocational training, or other life opportunities. The Leading by Convening framework embodies the tenets of Project Hita Para Mo'na which in CHamoru means "moving forward together." The goals of the project center on making certain that a process is created that is informed by all stakeholders thus ensuring that all voices are heard.
The visit kicked off with a parent session hosted by ACT and facilitated by the NASDSE consultants. The session titled "Engaging Families: Leading by Convening!" was held at the Hilton Guam Resort & Spa. Patti Solomon, NASDSE partner and parent of an adult child with autism, shared how professional and family learning can lead to successful outcomes. Parents and other participants learned about the Leading by Convening framework as a way to engage families in becoming collaborative partners with a shared mission of supporting children in reaching their full potential in literacy.
Uncategorized